Offshore wind projects aimed at providing a source of sustainable energy, are often located in dangerous and difficult to reach places. There are a number of phases associated with an offshore platform; this includes the construction phase, operational phase, and any maintenance and repair issues that crop up as time goes by. For each phase there is the requirement for a dedicated system of data to ensure that all aspects of the project are working effectively, smoothly and safely. In terms of transporting equipment and machinery to these remote, offshore locations, working alongside a plant hire company with experience in delivering to offshore locations is of major interest to any project manager.
As sustainable energy projects become more popular and successful, the more we'll see projects green-lit in future. For many of these offshore locations however, there is difficulty in reaching them via a marine or helicopter transfer. Imagine how important it is then, to have strong, trustworthy ties with a plant hire company that can deliver the exact requirements of machinery and equipment, as and when an offshore project needs it. Being able to clearly define the requirements, specifications and delivery dates and locations, and know that your plant hire company will deliver within those parameters adds peace of mind to a process that is difficult at the best of times.
Things can go wrong on offshore projects, with there being many factors, the weather and sea being two of the most temperamental ones, that can cause damage to vessels and machinery, and cause injury and potentially death to any personnel on board. Project management tools and asset management tracking, should be included to show clear, and up-to-date, accurate data of all aspects surrounding an offshore platform. A good plant hire relationship allows for the input of data relating to delivery dates and product information for plant that is being delivered to offshore platforms.
Machinery will be needed at first to help with the building of offshore platforms, turbines, storage and power facilities, the building of any required administration areas, and personnel accommodation in some cases for offshore labour.  Once turbines and everything else related to an offshore wind project has been built there will then be the regular requirement for machinery and equipment to be used as part of a maintenance and repairs task.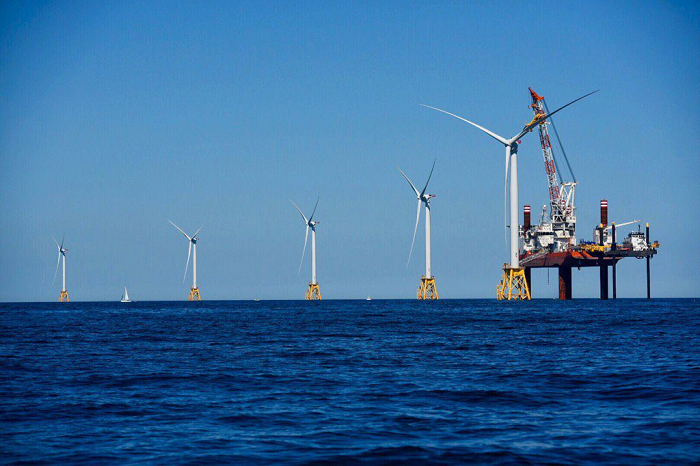 Plant hire designed to assist those within the offshore wind industry will offer a wide range of modern technologies, built to the highest safety standards. The service will be able to deliver to locations that are difficult to reach and along rough terrain in many cases as part of the access route. Throughout the construction phase there will be a requirement for heavy machinery, with a flexible approach to smaller pieces of equipment, and advice and guidance on how to complete the tasks at hand on time and under budget. It is a difficult construction process at sea, with an eye on safety at all times. Working with a plant hire service that has experience of the offshore industries and the nuances involved is an important aspect of making the right choices throughout an offshore wind project.