What else can be more beautiful than watching those blossomed flowers daily on your terrace? Well, if you too want to have a garden with lot of flowers and plants on your terrace, waterproofing it is one of the pre-requisite for it. It can be best done by professional services at soprema.ca.
Generally, waterproofing is done by applying waterproofing polymer coating on the concrete surface. Once it is done, your terrace is all set to accommodate a delightful garden. The following things will help you solve all your confusions that may come your way while planning to waterproof your terrace.
Can tiles flooring on your terrace be a good idea?
Well, waterproof coating on the tiles is not a good idea since waterproofing can't be done on a finished surface. If tiles happen to come out or break in future, the waterproof film may even come out with it. This can ultimately cause the water leakage issues. So, the waterproof coating requires to be applied only on the concrete surface.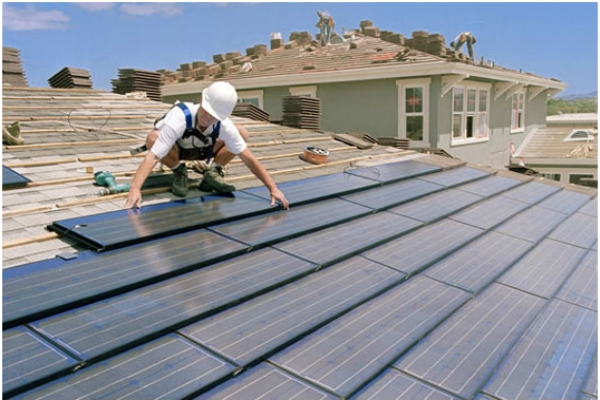 Basic things you need to know about polymer coating
Generally, the polymer coating is left for about one day to let it dry and settle. The following day, 2" layer of the screet concrete is usually applied. The concretes are available in variety of grades ranging from 10-100. However, the most common grade used for waterproofing terrace floor is M-20.
This layer is actually a mixture of the concrete and integral waterproofing compound. The silicate contained in this compound forms calcium silicate by coming in contact with the calcium of the cement. It then offers ultimate strength to the entire surface.
Some climatic constraints to be taken care of
The external floors like terrace are subject to the climatic conditions such as rain water. So, check out for the slopes of substrate to be at least minimum 1.5 cm over 1m. It will ensure that drainage of the rainwater can be done to the external sides of terrace.
Most of the times, extreme temperature variations may also lead to mechanical constraints such as tile expansion, freezing etc., so it is better to achieve draining mortar that can facilitate evacuation of the water. Moreover, make sure that the substrate is clean, sound, and able to bear weight.
So, now you know how terrace waterproofing takes place in the terrace garden. Make sure to hire the best contractor to get it done in the best way!